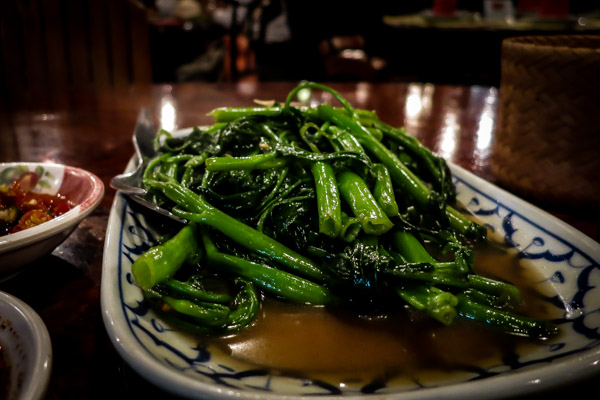 Wednesday in Bangkok. Started off with a two hour session at the fitness club. Always good to run a bit to clear the head. After that I went for some grocery shopping, and took a long power nap.
For dinner I went to Baan Khun Mae at Siam Square. A place that never fails, with stable service and good quality food. Som tam, sticky rice and for sure a big portion of "pak bong fai daeng" (morning glory). Sure, there are some tourists here, but I don't see it as tourist trap.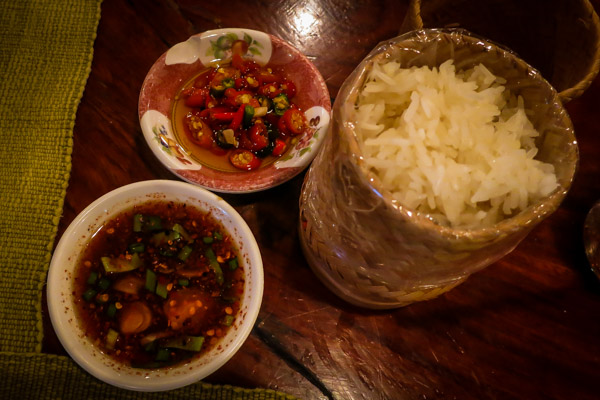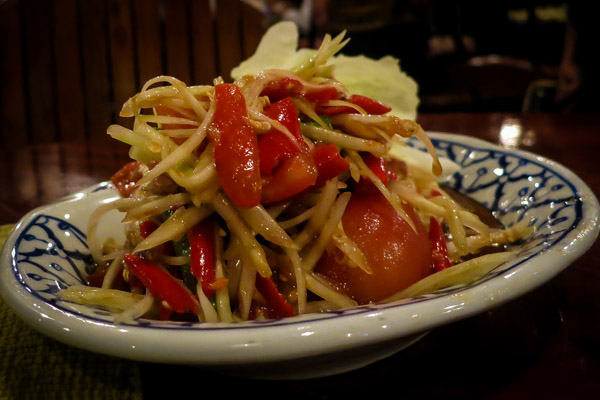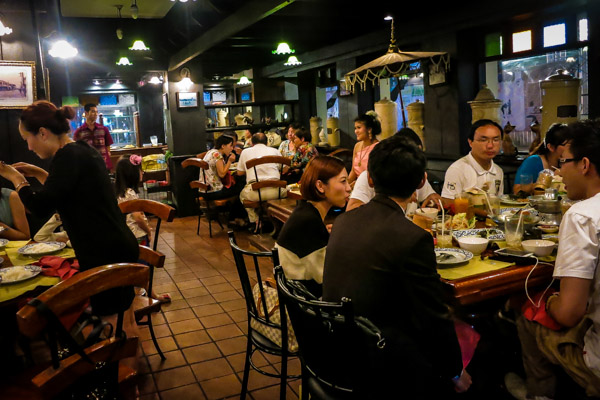 After dinner I took a walk through the demonstration site at MBK crossing. Protest leader Suthep was on stage. I was surprised how few people there where. Are they losing momentum and supporters? I would say that 80% of people inside the site were to sell regular market stuff.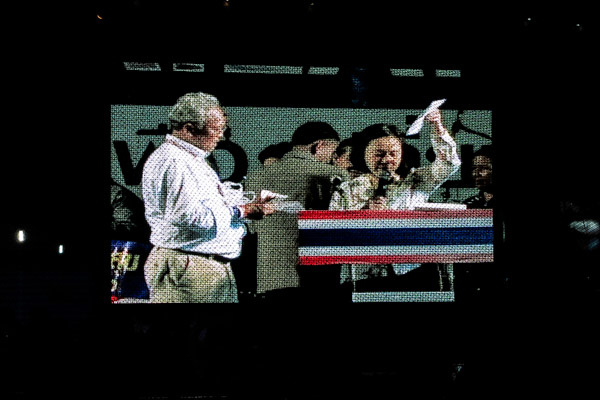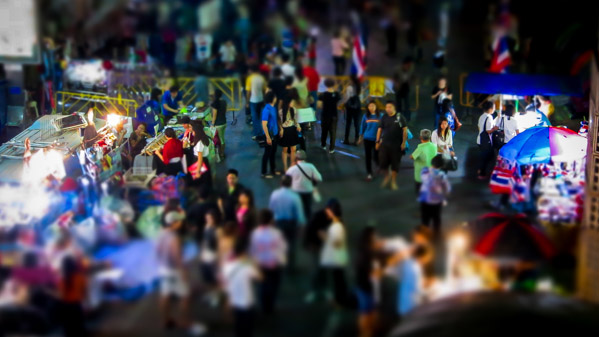 Christmas light is still up at Siam Square. And they played a Christmas song when I passed by. In February! Only in Thailand!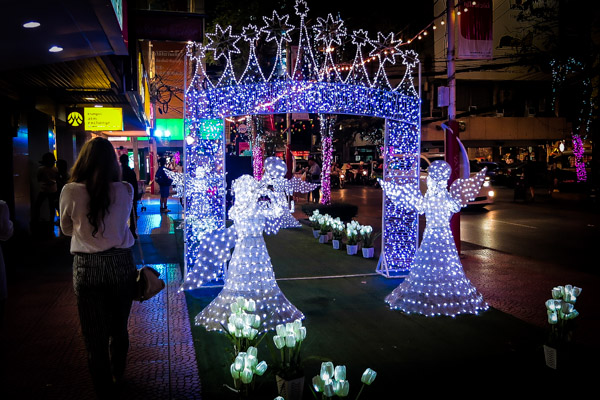 I saw a lady inside demonstration site begging for money for here dogs.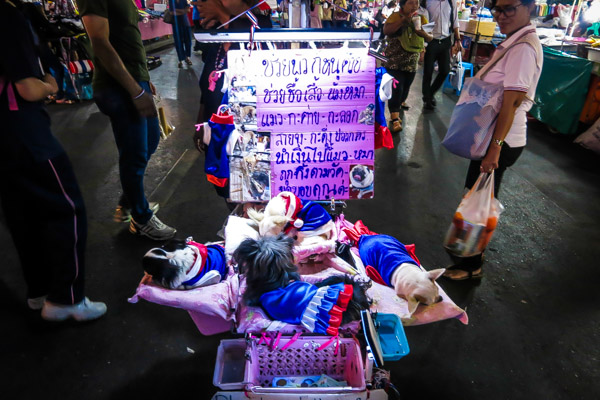 And what does this slogan means? Why so common?