Flash mob in Bangkok for a good cause!
Last night I went to see the first flash mob in Bangkok that I know of. It was a young crowd from some international schools doing this for a good cause. It was to raise awareness for child abuse in Thailand. Good on you.
All took place at the Skywalk from BTS  into Central World. All the youngsters had loaded their Ipods, Iphones, Blackberrys etc with a MP3-file with instructions with what to do when. All started exactly 6.05 pm. For ten minutes the participants walked around doing what they where instructed to do: dancing, barking as a dog, leaning over the fence screaming etc. This represented lives of children before they are trafficked and forced to sell their bodies.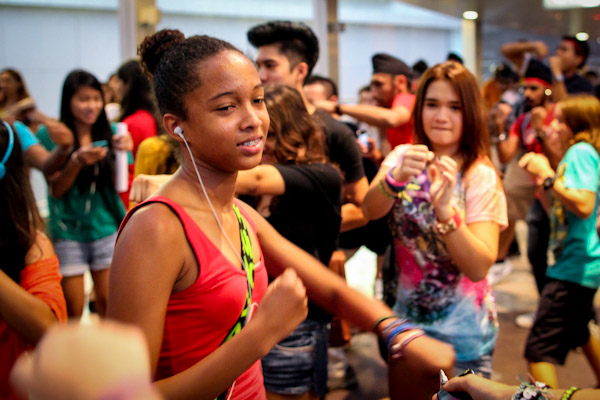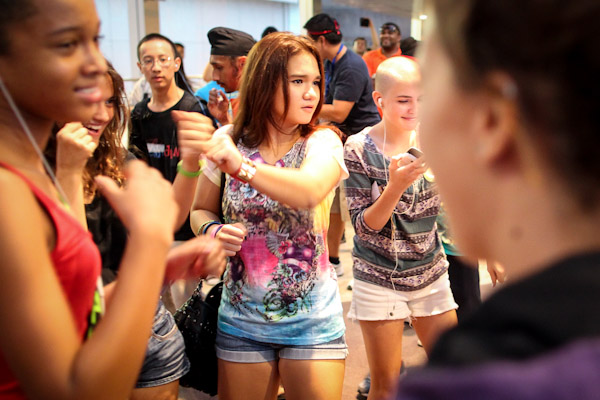 Part two was to lay down on the ground. This represented the lives of these children turn to nothing when they are trafficked and no longer have control over their lives.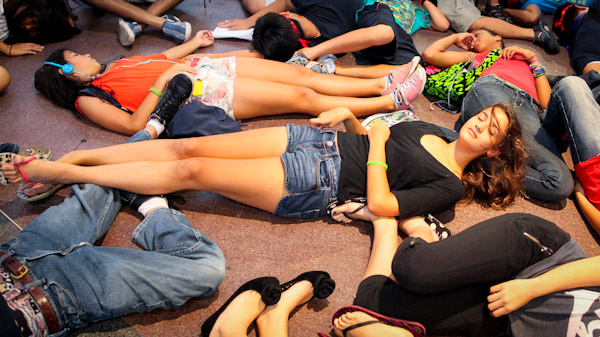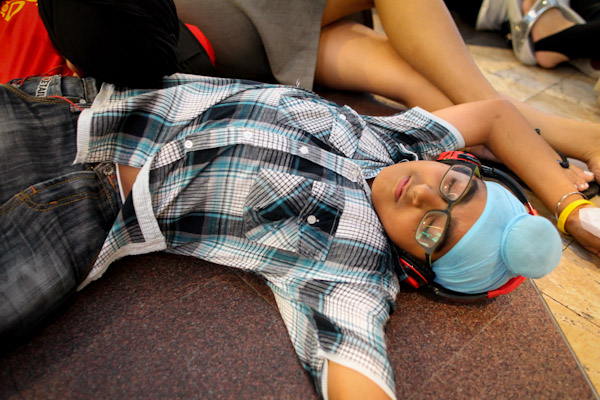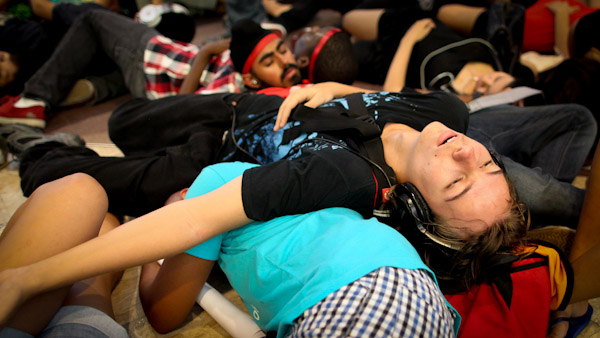 During the third part the participants raised up and where holding torches and their devices representing hope for these children to get back on their feet and gain control over their lives again.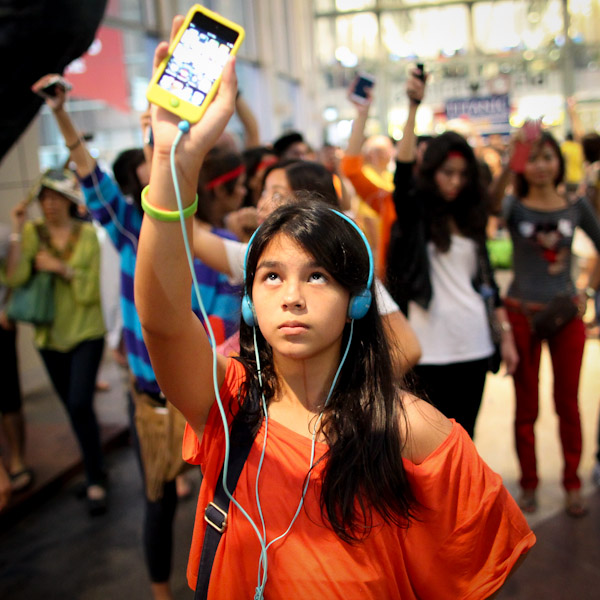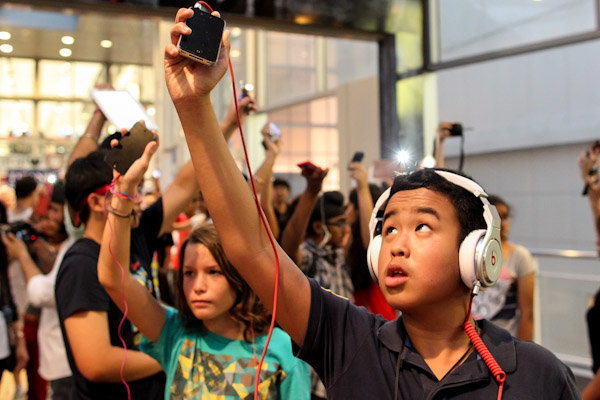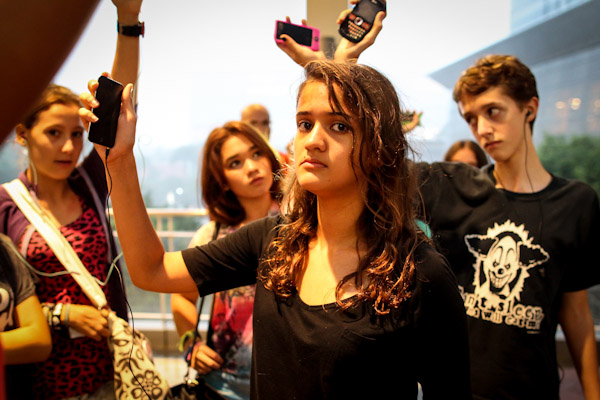 After that people where holding up big signs with information about the problems.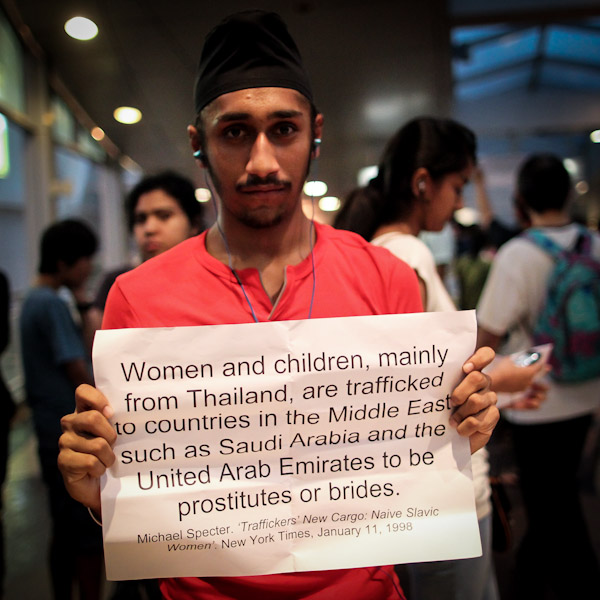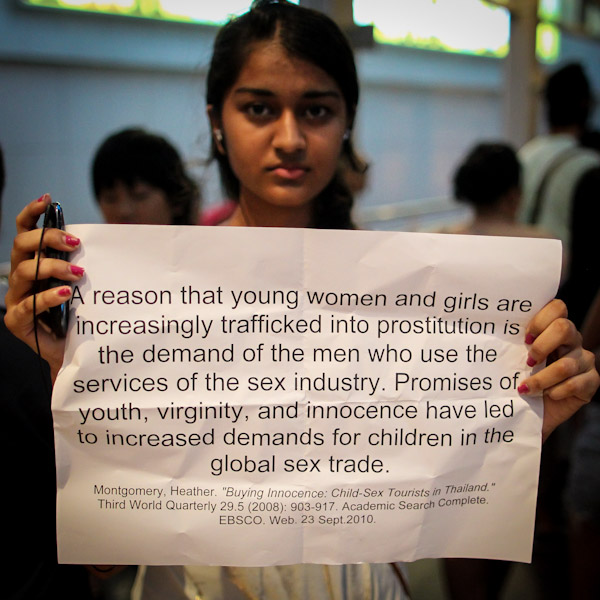 All was over in about 15 minutes. I hope they acheived what they wanted.
For more information about this campaign visit the Jaak Jai site here.
All in all I think it was a good event. Small maybe, but good to see young engaged people from around the world trying to help abused kids. Hopefully there will be a bigger similar event  soon.