Another hectic weekend comes to an end. But it was a really good week in many aspects. A corporate client I did a job for in August assigned me and the journalist again for another three day assignment. I also got asked to add time with another client while I'm in Stockholm. That is good, I also have some long-term ideas for them that I will submit later this coming week. And I also got four or five pictures for a small side project which was good.
Below a picture I took of bartender Carlos in Bar Brooklyn in Stockholm last night. He is doing the "double shake" when he is fixing up a couple of customer with their drinks.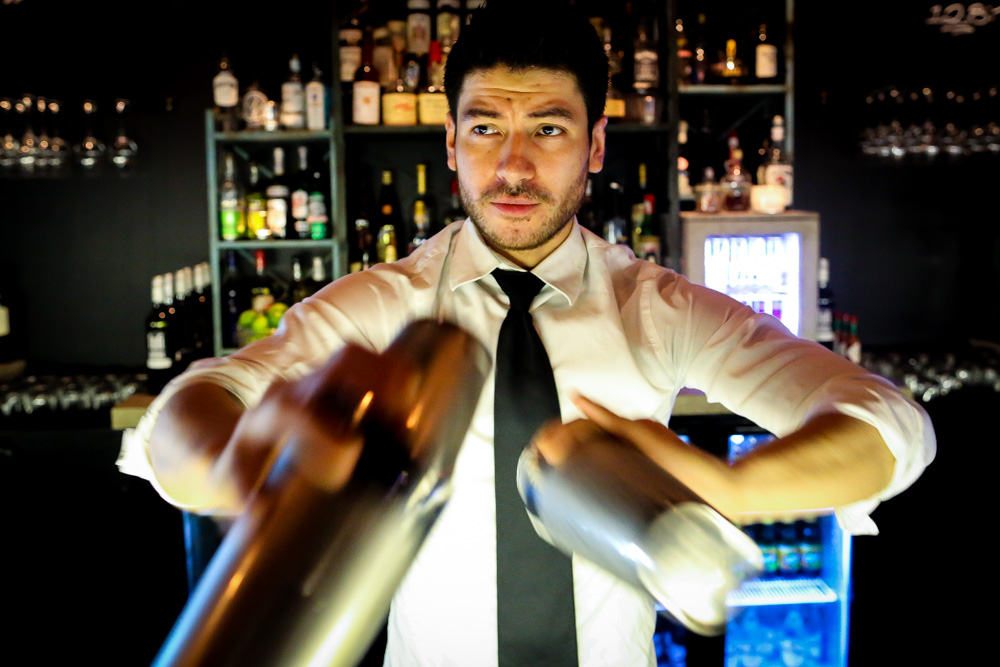 Side notes:
The Thai owner behind the Starbung Coffee stand in Bangkok has declared he will not remove his logo, even in the face of mounting legal and financial pressure from US coffee giant Starbucks. Damrong Maslae, a 44-year-old Muslim man from Krabi, Thailand, said he will fight Starbuck's demands even though he may lose to the wealthy company. The Maslae brothers are currently set to stand trial tomorrow on November 4th. More details here.
A few days ago the police in Thailand seized Viagra coffee. What is going on? More details here.