Operation Bangkok Shut Down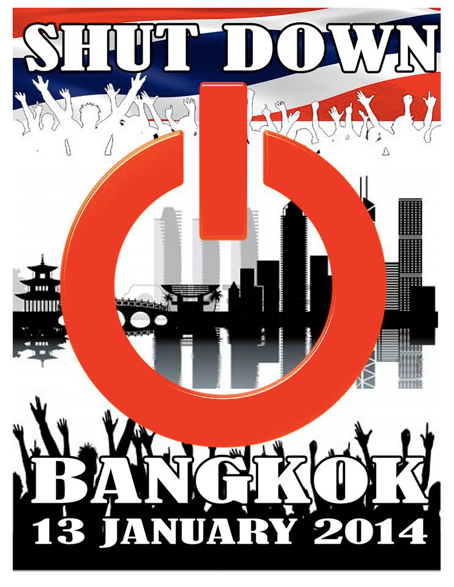 The Bangkok protests continues. I'm really worried this can be along tough, hard and situation for the Thai people. It will maybe even lead to civil war. I would not be surprised of that after reading various experts and journalist analysis on the subject.
Last night protest leader Suthep Thaugsuban hold a speech of the plans. Here are excerpts of the speech for Operation Shutdown Bangkok he held on 1 January 2014:
(20.06): We will commence on the 5th of January 2014. Like our recent rally, we will have multiple warm-up marches. These will all lead up to the grand rally on 13 January 2014 which will start at 9 am.
(20.12): Fellow Bangkokians, on 22 Dec. 2013 we shutdown the city for half a day with 5 satellite stages. This time we'll shut down the city for much longer, and will have 20 satellite stages. From now until the 13th, we will have multiple warm-ups. Those interested in coordinating for their neighborhoods or districts, please contact us.
(20.22): Some have voiced concerns about the need for ambulance routes. Our plans include this so please don't worry, and the people will make way for ambulances and other medical vehicles. But not for police patrols or state vehicles.
(20.25): Groups of us also plan to visit the residences of the caretaker PM, her deputies, and her ministers.
As mentioned above, I'm truly worried about the situation. Any chance to stop this now before it gets really bad and bloody again? Can the civil war be avoided?
Here are some pictures from red shirt protests in April 2009. They protested again the governments economic policies. It was a weird situation in Bangkok for several days back then. Next to me on a road in central Bangkok one protester got shut in his leg by a civilian guy tired of the protests.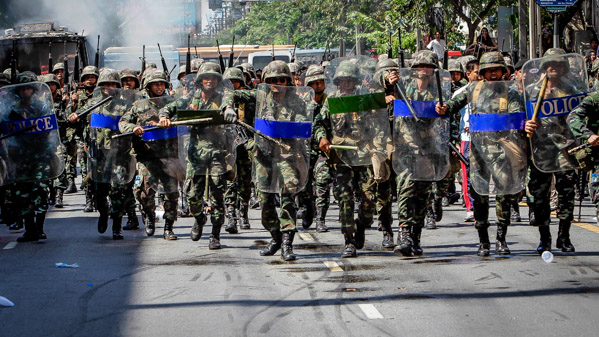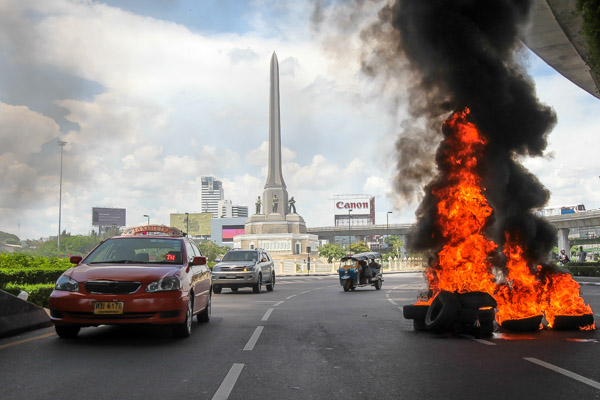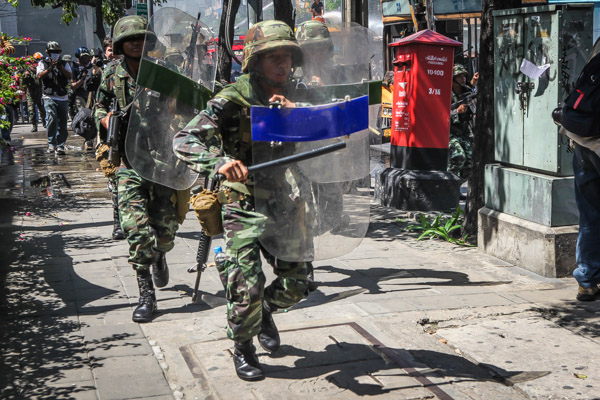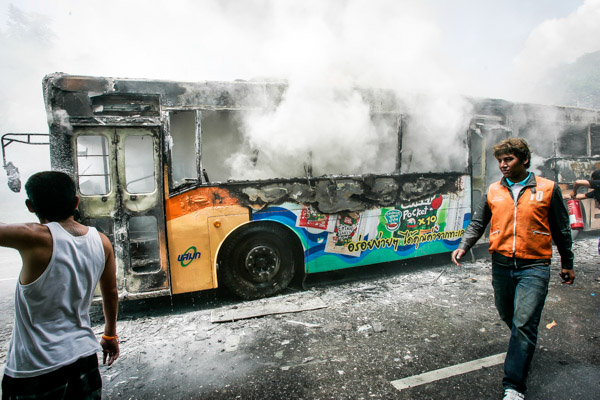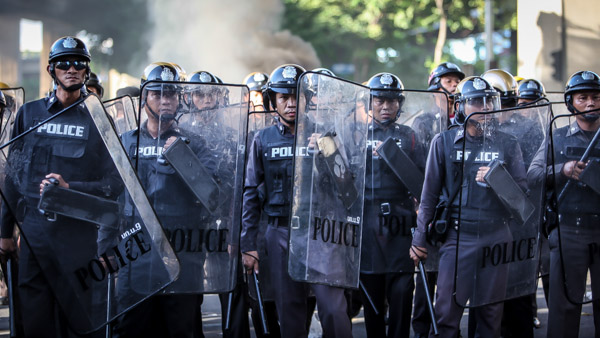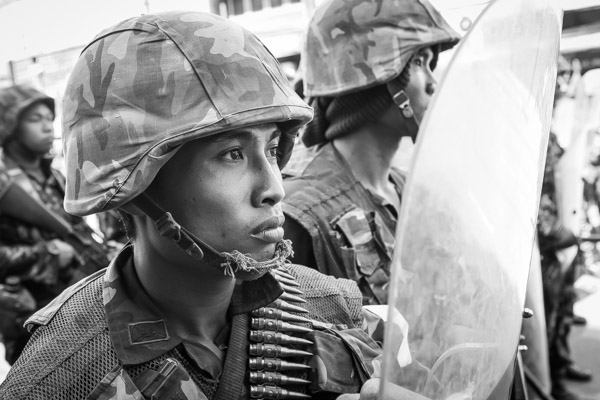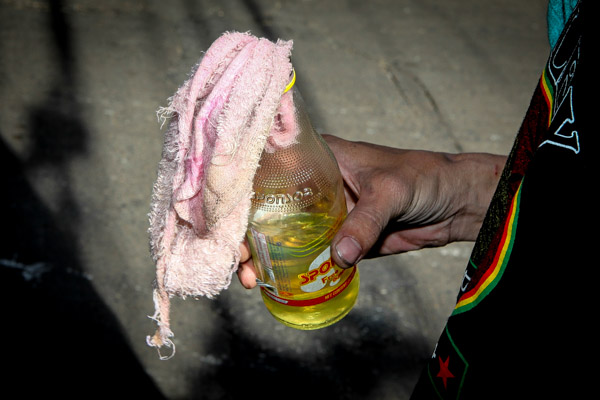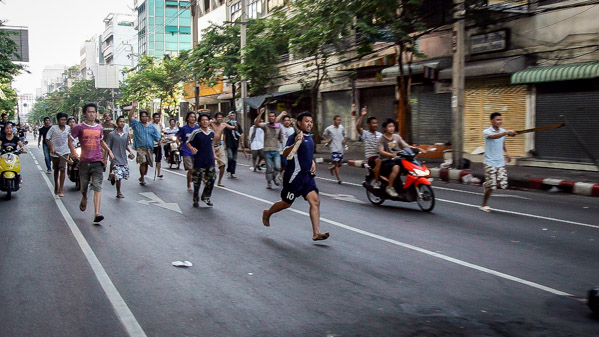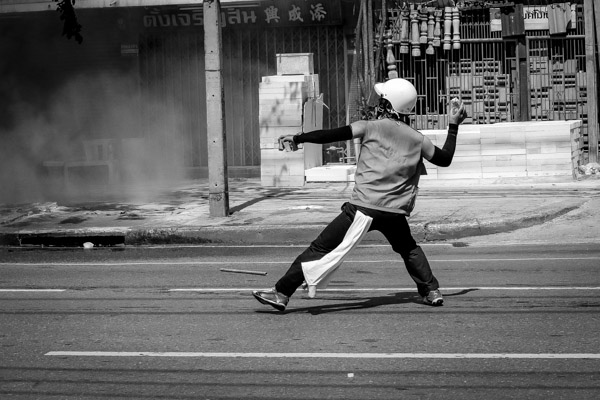 Picture of the day: 
Bangkok protests April 2009.
The guy in the back of the motorcycle got shot in his leg. He got help to get up on the bike and they drove away to get medical attention.