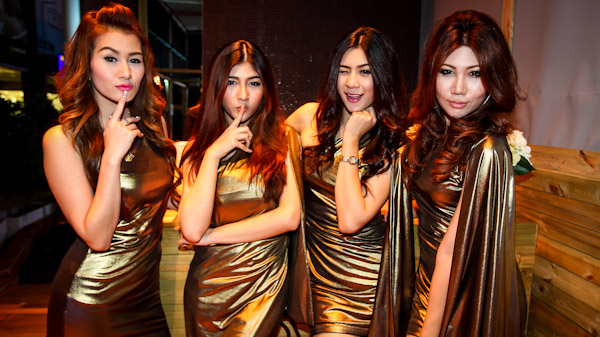 Last night I was at the Sangsom Movebar in front of the Central World Shopping Mall in Bangkok, Thailand. The main band was the famous thai hiphop band Thaitanium. I have seen them many times, and I like them.
Sangsom Moveabar is new to the Beer Garden scene as far as I know. The Beer Garden season take place in November and December every year in Bangkok and elsewhere in Thailand.
Sangsom is a local rum and they are trying to upscale the brand through the Moveabar concept. The menu is short but the food is tasty and the drinks are Sangsom bottles with mixers thai style. They also offer  cocktails and buckets based on Sangsom.