World Water Week. Feels good that people in the know work on improved situations around the world. Especially for all the people that don't have access to clean drinking water and sanitation – still the most important factor for development.
Those countries with large portions of population that lack access to safe water and sanitation show slower economic growth than those have it. Unsafe water and sanitation is the cause of one tenth of all cases of sickness globally.
Urban populations have increased by 53 per cent since 1990, but access to urban sanitation grew by only 2 per cent. This cause big problems when countries and cities are not prepared for these fast pace changes. A poorly developed country, like Haiti, is a good example for that. Access to clean drinking water and sanitation are far and beyond even in the national capital Port-au-Prince.
The need for safe water in Haiti has been extra important since the cholera outbreak in October 2010. With still many new cases of cholera two years later, there is a big risk that this will increase further after that tropical storm Isaac passed over Haiti over the weekend. There is also a major risk for other waterborne diseases. Is Haiti prepared for another outbreak?
At the time of writing the over all damages seems less than when Hurricane Thomas passed over Haiti in 2010 and left 20 people dead. Lets hope that damages are limited.
Resolutions adopted by the United Nations in 2010 and 2011 recognize access to safe drinking water and sanitation as a human right. While several nations have implemented this right and worked proactively to increase water and sanitation coverage, some nations still have chosen not to recognize this right.
But who is to pay for water and sanitation supply? That is the big question for many less developed countries.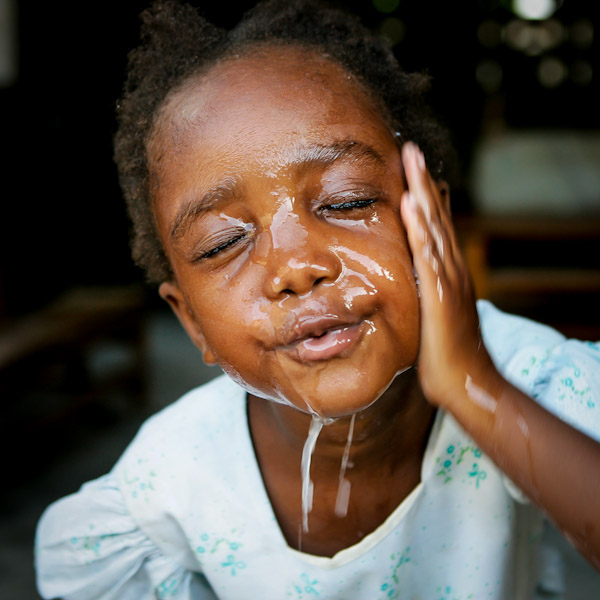 A young girl cleans her face after a hurricane and several storms in Haiti 2008.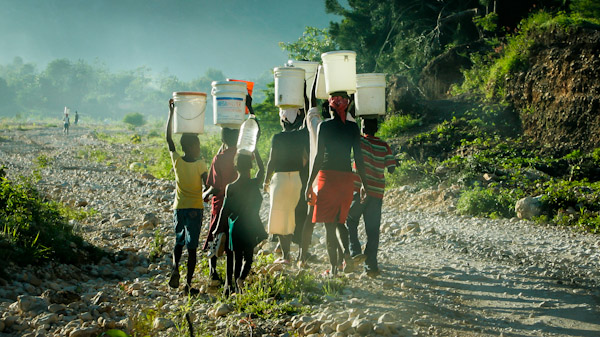 Youngsters getting water for their families in an early morning in Haiti.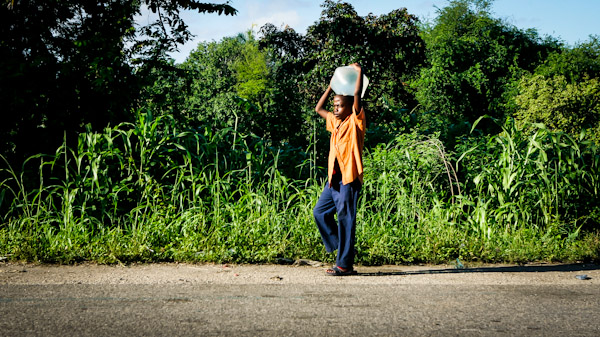 A young boy carries water on his head in Haiti.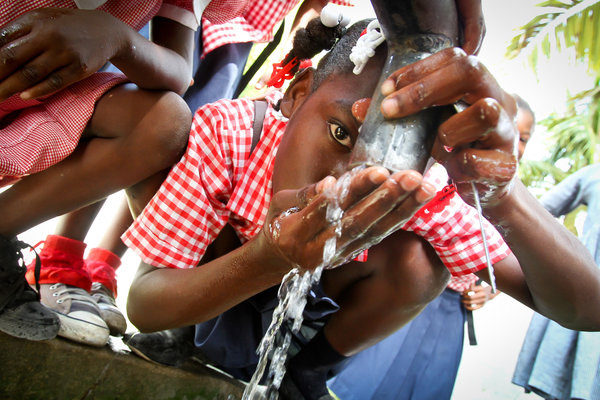 A girl drinks water at a well in Liancourt, Haiti.
Note 1. A couple of great meetings enhanced a pretty dull Monday with rain and cool winds.
Note 2. Will this week hit a couple of cool photo exhibitions.
Note 3. Friday and Saturday its time for the Brooklyn Sweden Festival at Debaser.