Bangkok has a good supply of bars with views and rooftop bars these days. There is always a new one around the corner. Some of these bars are chilled out places; some are plain and simple tourist attractions.
Whenever a new bar in this segment pops up I try to check it out to see what they offer. I will introduce some of the bars with views. First out is Sky Bar at Sirocco.

Sky bar at Sirocco
Sky bar is among the world's highest outdoor bars. It offers great panoramic views of the city and the Chao Phraya River below. Sky bar is located on the 63rd floor next to the Sirocco restaurant in the Lebua Hotel, and is a popular night destination for first timers to Bangkok. This bar has been around for a while, but is always nice to show newcomers to Bangkok.

When I go there, I try to get there when they open the doors at 6 pm to get a glimpse of the sunset. Later at night it's to crowded and it's difficult to get any views at all. Some of the unique atmosphere disappears in the camera flashes.
The nightly jazz band enhances the overall experience.
My favorite cocktails at Sky bar include mojito and hangerovertini, but all are well made.
Some people complain about the prices and the dress code. The prices are maybe high for Bangkok, but the cocktails are good value and prices are not higher than at a high-end bar in any other big city. The dress code is not that complicated; shoes, pants and a t-shirt or polo is enough. Yet, many people show up in flip-flops and tank tops and get surprised when they don't get in.
Plus: great cocktails, great views, dedicated management, well trained staff
Minus: to many people with to many camera flashes sometimes.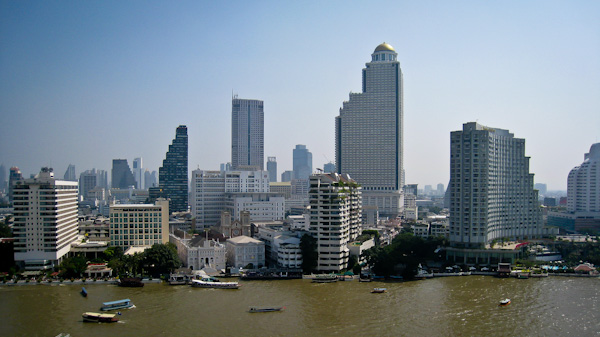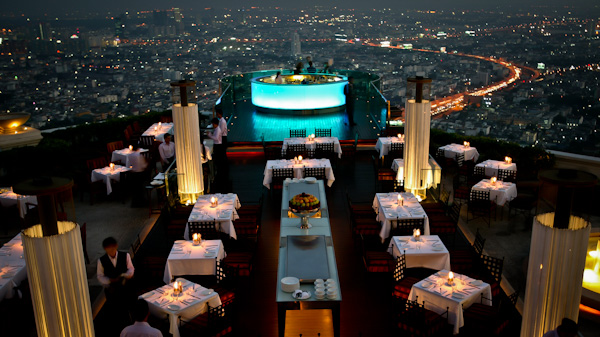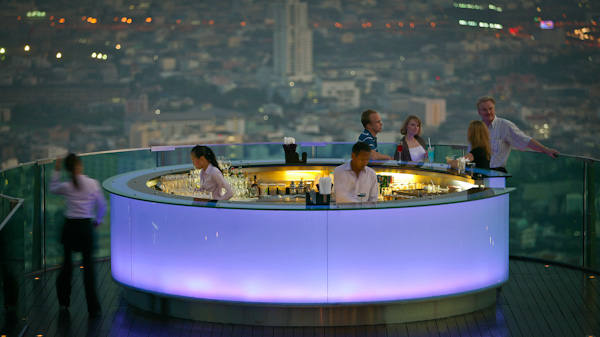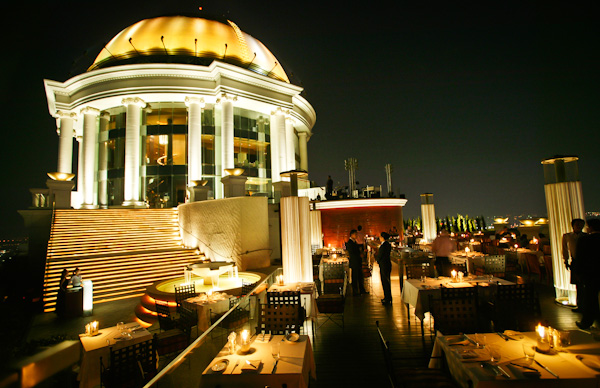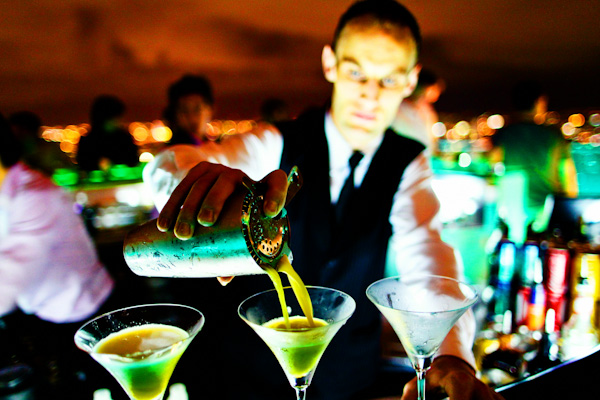 Alex Holzer pouring a couple of Hangovertinis, a drink he invented when the Hollywood flick Hangover 2 was partly filmed at the hotel.