Bangkok Gubernatorial elections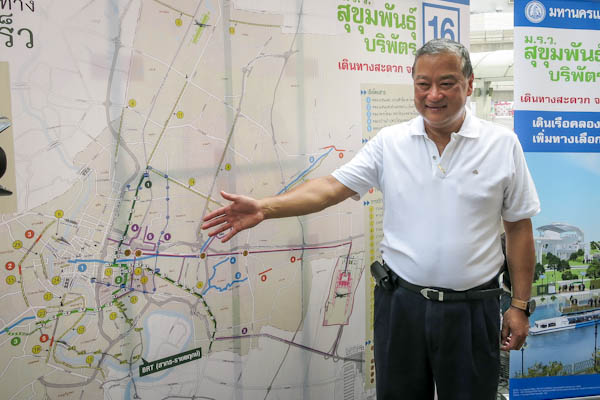 Even if Bangkok is very engaged this week preparing for the Chinese New Year, the city is also very occupied on the political arena.
The Bangkok Gubernatorial elections will take place on March 3rd 2013. Democrat party candidate Sukhumbhand Paribatra (above), who is running for a second term in office, explained his plans for public transportation to members of the media and public today.