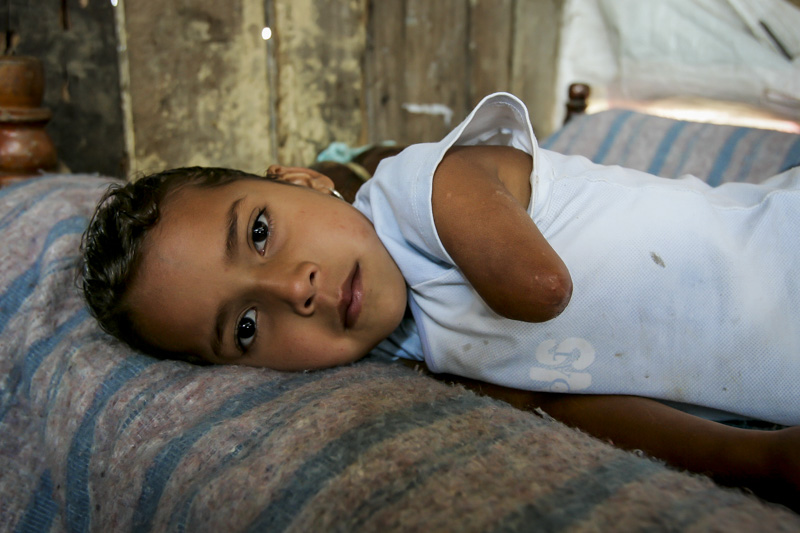 Today marks the "International Day for Mine Awareness and Assistance in Mine Action". The theme for 2016 is: "Mine Action is Humanitarian Action"
UN Secretary-General Ban Ki-moon said in a statement:
"On this International Day, let us work together to advance the goal of a world free of the threat of mines and explosive remnants of war."
One of the worst affected landmine country in the world is Colombia.
Colombia has a dark recent history with a 50-year civil conflict that left many dead and injured. This conflict between the Colombian government and paramilitary groups, criminal syndicates, and leftist guerrillas are seldom widely reported in western media.
The various groups fighting for different things. A large part of the funding for these groups come from drug trade and kidnappings. However, since a few years' peace negotiations are ongoing, that sometimes are going well and sometimes not. However, peace between the government and FARC, the biggest guerrilla group has never been closer. And negations between Government and smaller ELN is on the way to start soon as well. But more and more people is opposing these peace deals and wants guerrilla member to be put behind bars.
The country is generally considered safe and you can travel in most parts of the country as a tourist. But it will be a lasting peace so people can have peace and quiet and invest in the future?
The country has many wounds to heal. Colombia's civil conflict has killed an estimated 200,000 people.
5.7 million people have been forced from their homes when mainly guerrilla groups FARC and the ELN has made its way among the poor in search of land and power. Only Syria has more internally displaced people (IDP's)
Whether there will be peace soon or not, Colombia is also badly affected by landmines.
11 000 people have been injured or killed from landmines in the last 30 years. Many of these are children. Only Afghanistan has more landmine victims than Colombia.
I have met a lot of those maimed landmine victims. Horrific stories they share. The children have just been out playing or been on the way to school. Bang, and their their lives have changed forever.
One of the victims that I met is Angie. In 2005 her brother Anderson stepped on a landmine in the family garden. Members of the FARC guerrilla had dug down landmines in revenge. FARC did not like that Angies father have given water to government soldiers when they passed by. Anderson and Angie was just going out in the garden to play before dinner. Anderson lost his right leg.
Angie was five years old when she lost her left arm. After a six weeks spell at the hospital she started the rehabilitation and recovery at the home. Her family came in contact with CIREC, and organisation making prosthesis and has a fantastic rehabilitation program. Angie was invited to CIREC to get a prosthesis.
Angie spent a lot of time with CIREC. They have their own phycologists, doctors, prosthesis factory and much more. It is "one stop centre" for people in need of a prosthesis with the rehabilitation program. People coming from far away, like Angie and her family, can sleep on the premises.
Angie trained hard with her new prosthesis and got great support from her family and staff. Angie and her family lives in exile outside Colombia now in fear that FARC will come back and hit the suffering family again.