Security thinking?
Recently three billboard installers died when they fell from a suspended platform at the 69th floor of Baiyoke Tower II, Bangkok's and Thailand's tallest building.
Five workers were standing on the platform installing new printed advertising material on the exterior of the 89-storey high-rise building when the accident occurred.
A cable supporting part of platform broke, the platform dropped sharply at an angle and three of the workers fell off, plunging to their death.
The employers want cheap labor so they push the limits in all directions. The employee's want work and money so the take the risks and anything goes basically.
The security thinking for workers in Thailand is low. Are there any rules protecting workers in various areas? If there are rules, does anybody follow them? Anyway, I think it is time to increase the security thinking on every level for the workers in Thailand and other Asian countries.
Almost daily you see weird, strange and right out dangerous working situations in Asia. Here are a few examples that Jan Källman and I saw within minutes a few days back. No extreme situations but few snap shots of daily life.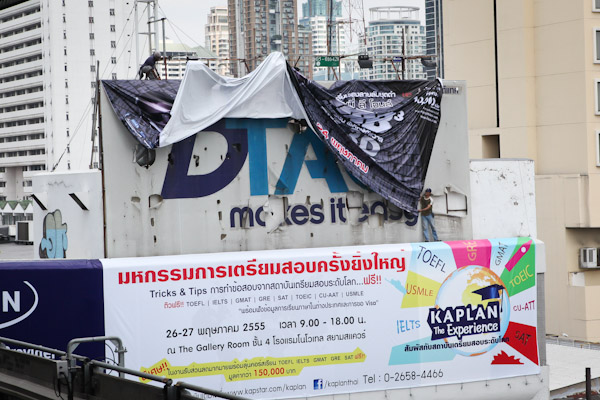 18-20 meters up, these two workes balance to change the billboard ad. No security lines.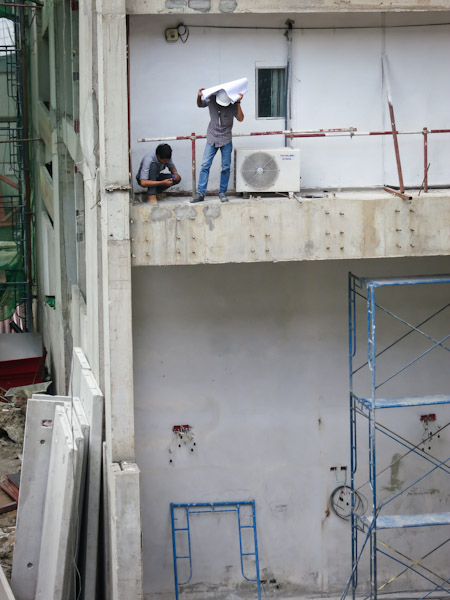 Some ten meters up. The worker protect himself from the sun with the construction paper, but still balance on the small plattform to check something. No security measures.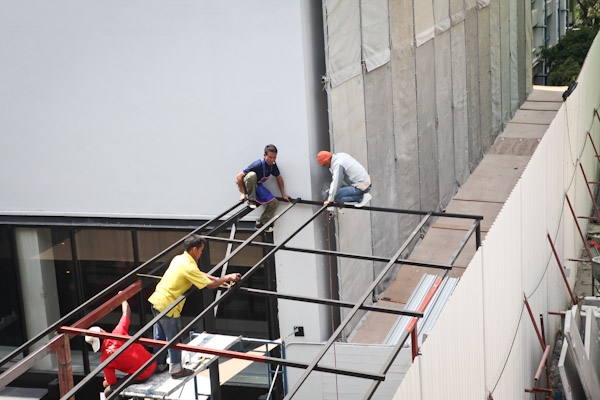 Only about eight meters up. But the guy in orange hat still balance without security line, and what about safety glasses got the welding machine?