Two new stops on the BTS in Bangkok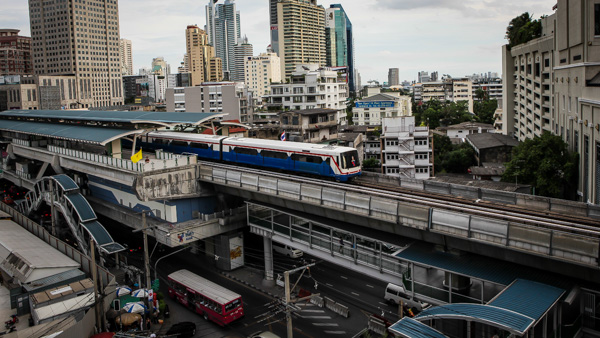 Today two new stations along the BTS Silom Line opens, and the public can ride for free until the end of the New Year holiday.
From the National Stadium station, the Silom Line will add two stations, Wutthakat and Bang Wa, past the current end station at Talat Phlu. Wutthakat and Bang Wa will operate for free until January 5th 2014. I have not seen any fares after that.
The project aims to support more than 70,000 passengers per day, and BMA also has a plan to extend the route from Bang Wa station to Thonburi district. And the Bang Wa station will eventually connect to the MRT system when the 27-kilometer extension to the blue line is completed as early as 2015 (however, delays are expected).