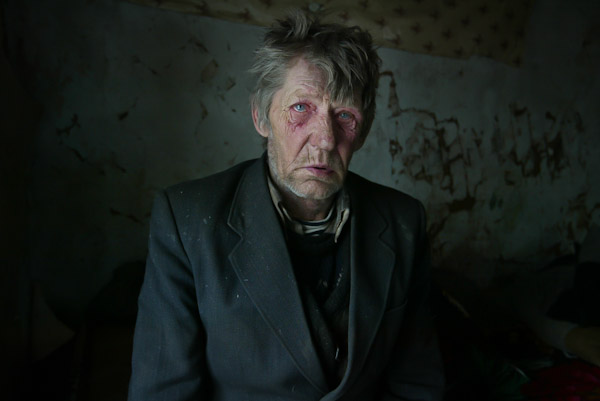 In 2003 I was on assignment in Gomel in eastern Belarus. Interesting in many ways. Among many poor families I visited I still remember Pavel, an old man who fought hard for life to survive.
He took care of his two grandchildren Mariya, 16, and Roman, 11 years. The children's parents have left the countryside and their children behind in search of fortune in the big city. Pavel was doing the best he could to take care of his grandchildren. But his pension did not reach very far.
Eleven years old Roman, eager to learn for the future, was banned from school when he was considered not clean enough as well as his clothes were ripped.  Thanks to gifts from people in Scandinavia he was able to purchase new clothes, which he proudly showed to me.
Pavel said with tears in his eyes about his plight, but he is very happy that various people helps him and his grandchildren. He also says that he pulled out two rotten teeth on himself the morning I visited and drank a little alcohol to alleviate the pain, which he was ashamed of.