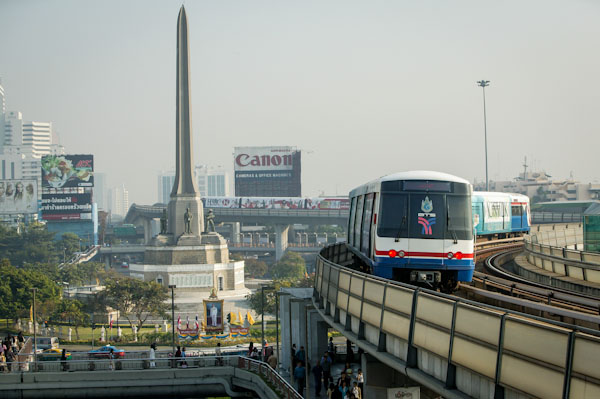 The operators of the BTS Skytrain said Wednesday they may have to increase fares within two months to cover the expected hike in electricity costs because of the scheduled cuts in gas feeds from Myanmar.
The 300-baht minimum wage and the 10% hike in electricity costs have created a burden for the company.
The fare hike is necessary even though revenues during the BTSC's fiscal year which ends March 31 look likely to rise by 12-13%, on the back of 196 million passengers.
The BTS has kept its current fares since 2005, they claim. The company's lease allows it to set fares up to a maximum of 18 to 51 baht, depending on distance travelled, or 25% above the present fare level.
I use the BTS Skytrain and MRT Subway on a daily basis; it would be unbearable to get around without them. We have seen a number of new stations over the last 18 months and there will be a few more added later this year. This means more passengers.
But I would BTS to add more cars to the train sets especially at peak hours!
Since the start of BTS Skytrain on December 5th, 1999 until January 24th of this year there have been 1,651,205,567 passenger trips.