Today was a beautiful day in Stockholm. The sun worked its way up fast to light up our short pre Winter day. I was out early to exercise and clear my head, after a busy week. And I was not alone this morning, Stockholm wanted to get the best of this nice but short day.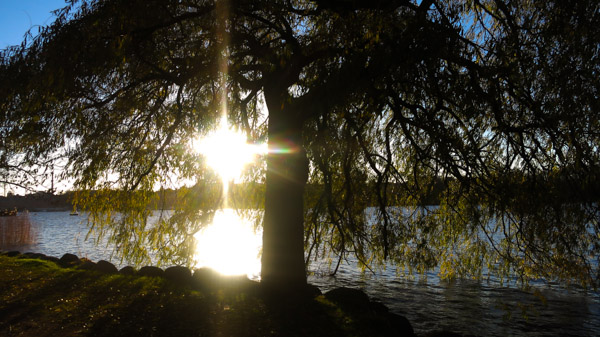 I passed over Västerbron bridge twice today, since I took my bike out for a possible last ride of the year this afternoon. In the middle of the bridge there are number of padlocks, also called Love Padlocks. Sweethearts affix padlocks to bridges, fences and other places to symbolize their everlasting love are taking place. A long list of other locations with Love Padlocks can be found here.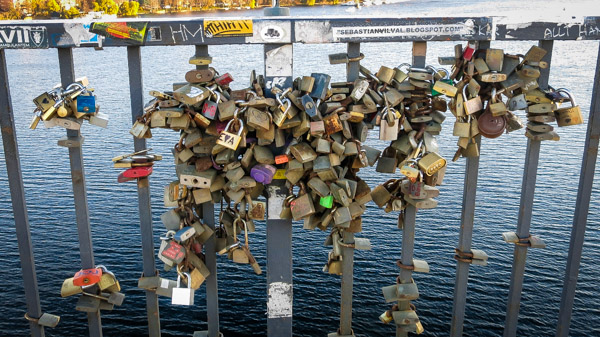 I have added videos to the top bar in the blog. I have made a number of various videos for news corporations, organizations and NGO's. And of course a lot of videos just for fun. One example:
I had an early meeting at a coffee shop yesterday. I saw these three young girls past out in a corner. I assume they came straight from the party. The morning after the day before.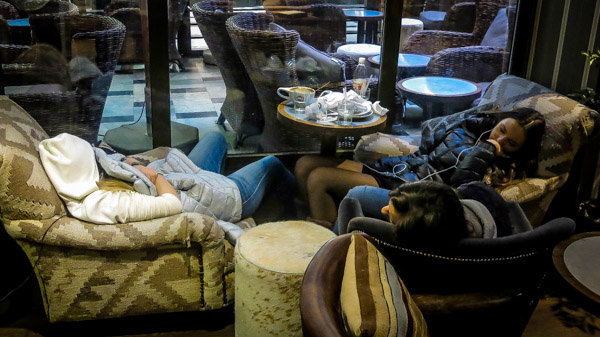 I also got to try the French Blood Mary at Bar Brooklyn, made by Erik. Included vodka, absinthe, and on the side Dijon mustard, and spices. It was really tasty.