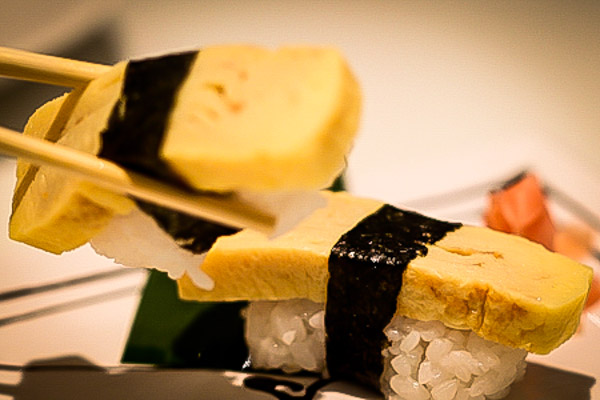 There are almost Japanese 1,000 restaurants in Bangkok and growing by the week. Of course one of the reasons is the large Japanese population in the Big Mango. Bangkok has the fourth biggest Japanese expat population outside Japan after LA, NY and Shanghai, and various Japanese food is on offer in all corners of the city.
I eat Japanese food several times a week, and I'm seldom disappointed. Below are some of my favorites:
Isao
Isao is a fusion sushi bar, which gives traditional Japanese cuisine an international twist. It does it very well, and is one of my favourite spot for Sushi and Sashimi in Bangkok. They serve up quality Japanese Sushi at fine prices.  Yes, there may be more fancy sushi places in the city, but that doesn't necessarily mean they are better.
Address: 5 Sukhumvit Soi 31, 150 meters from Sukhumvit Road.
Tan Tan Men
Possibly the best ramen in Bangkok, cooked perfectly and served with all condiments, such as boiled egg, green onions, cabbage, dark brown root…
This place knows what it is doing and does it well. It is easy to find near the Robin Hood pub, close to BTS Phrom Phong, which makes it easy to meet up at.
Address: 595/20 Sukhumvit Soi 33/1.
Zuma
This contemporary Japanese restaurant proved so successful in London, so they opened up in Bangkok a few years back on the ground floor of the St Regis Hotel.
Zuma delivers a stylish, yet informal, dining experience and offers a wide menu and offers pure quality food, drinks and service all the way. However, it all comes at a price.
Address: 1st floor, The St Regis Hotel Bangkok, 159 Ratchadamri Road
Koi
Another flashy place in Bangkok is Koi, which serves contemporary Japanese Cuisine with Californian twist in impeccable facilities, with good service and unique ambience. Aficionados of authentic Japanese cuisine can be somewhat disappointed at Koi, but the quality of the food is top notch.
Also check out their Koi Fashion Lounge, a cool spot for some after dinner cocktails with some pre party tunes. Also check out their promotions and parties from now and then.
Address: 26, Sukhumvit Soi 20
Bankara
Bankara is one of my two favourite places when I look for ramen in Bangkok. The unit in Bangkok is the first outside of Japan is a hot spot for Japanese people as well. The gyoza is also one of the better in Bangkok in my opinion. Don't miss!
Address: The Manor, Sukhumvit Soi 39
Chabuton
Another good place I like for ramen is Chabuton, with multiple locations in Bangkok. I often go to the one on Siam Square, when I stress around in the area. The menu is short with a few sides. Easy to choose then! Food is served quickly with fast working staff. I enjoy this place; I know what I get and it is reliable for a quick tasty bite. The gyoza is a must!
Address: multiple locations.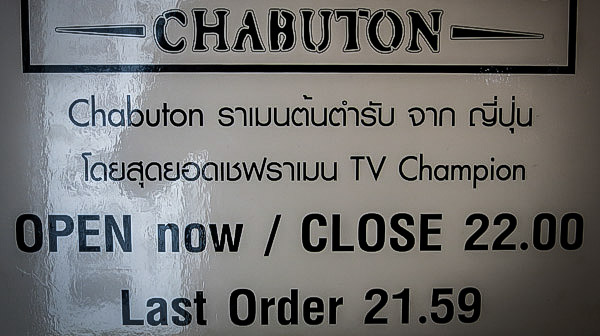 Fuji
Some people will go crazy when I mention Fuji as a good spot for Japanese food in Bangkok. The food chain has some close to a hundred units in Thailand. But I like Fuji, and for tourists it is very good place for a quick and tasty lunch. All menu items have pictures so easy to choose something. The food is fair priced, especially the various sets on offer.
Many major malls have a Fuji, which make it easy to find on your shopping spree.
Address: multiple locations.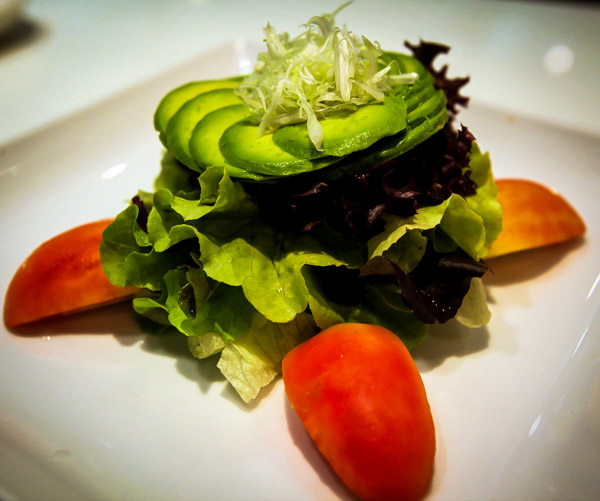 Yellow Tail Sushi Bar
I really like the layout and decoration of the restaurant. The lighting and ambiance is good. The fish they use is imported from Japan, and all ingredients are very fresh. The sushi is served with a nice presentation.
The prices are maybe on the higher side for Bangkok, but normal for a hotel location like this, is still fair value for money. The noodles were very tasty as well.
Except Asahi beer there is also a good selection of Sake of course, for the full Japanese feeling.
Adress: 117/39-40 Phaya Thai Road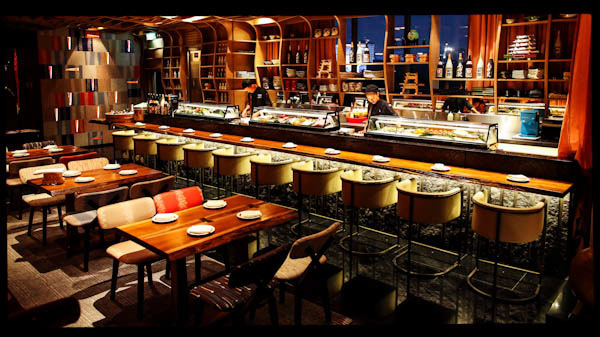 Above Eleven
Above Eleven is a rooftop bar and restaurant on the 33rd fl. of the Fraser Suites Sukhumvit property. For me this is more a bar than a restaurant, but the food is interesting and tasty.
The food concept for Above Eleven is inspired by the ingredient, cooking style, and cultural mixture of Peruvian Cuisine with that of Japanese Cuisine in Peru which produces a totally new cuisine called "Nikkei".
Address: 38/8 Sukhumvit Soi 11.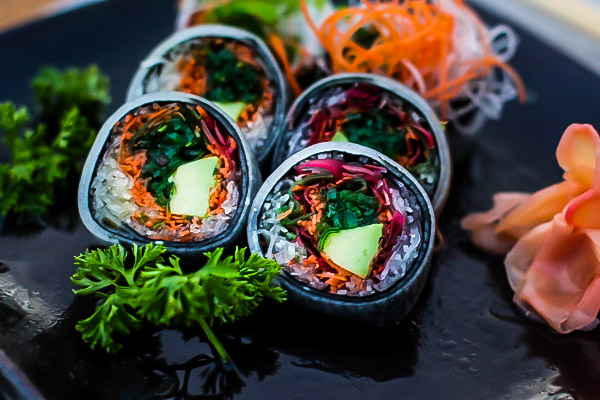 Last updated: December 2014