This week it's the HeForShe Arts Week Bangkok at Bangkok Art and Culture Center. There are a lot of interesting activities during the week.
The event aims to raise public awareness – thought arts and culture – to promote gender equality. One of the activities is the photo exhibition Swedish Dads by Swedish photographer Johan Bävman. Great pics. At the same time Swedish Embassy  and IKEA arranged a photo competition: Thai Dads. Thai dads sent in photos with great captions. Really emotional pics and captions.
Yesterday it was time for winners announcement during an event arranged by Swedish Embassy and IKEA. The event was to promote "Paternity Leave – a step towards gender equality" in Thailand. Nice event at  Bangkok Arts and Culture Center.
Swedish Ambassador to Thailand said: Men need to be seen as fathers, treated as fathers, identified as fathers, receive rights as fathers – and of course behave like fathers. Paid parental leave should be available for both fathers and mothers. That became law in Sweden 1974.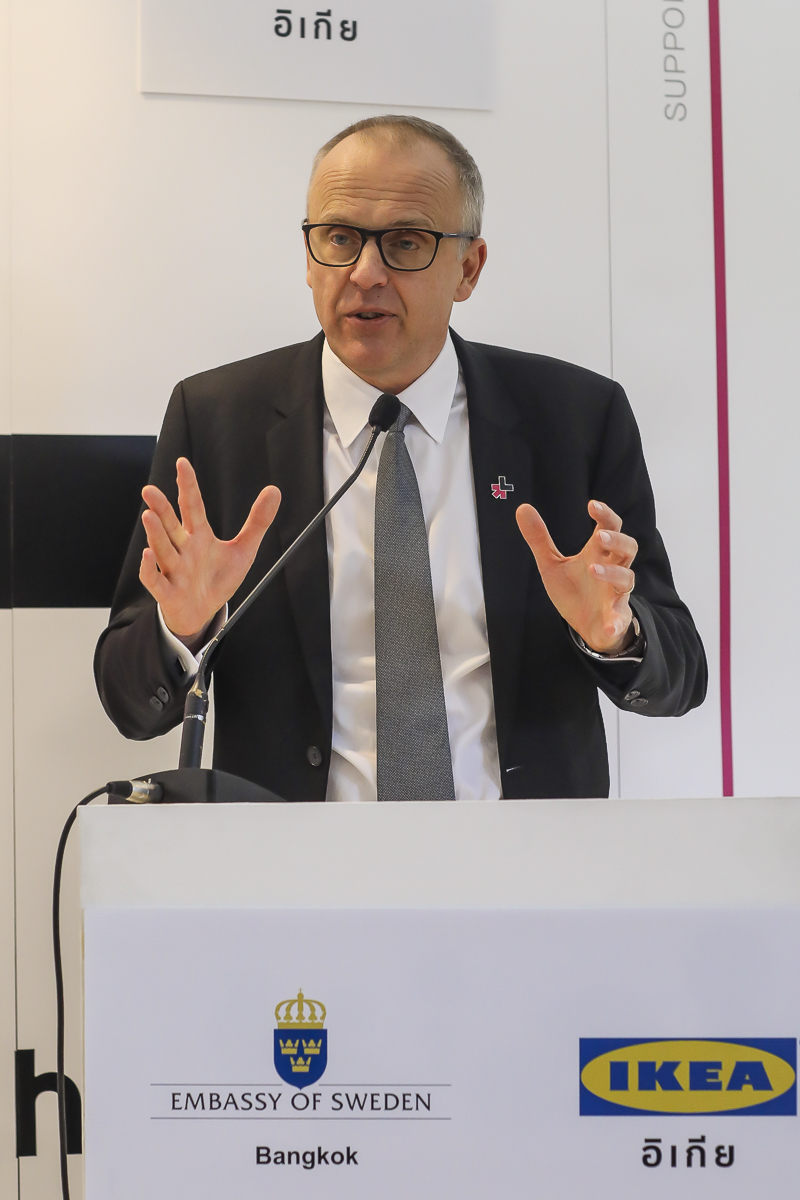 Mr. Lars Svensson is the Sustainbility and Communication Director of IKEA Southeast Asia. He said: IKEA Southeast Asia takes a proactive approach to gender equality, as we know it offers mutual benefits to society, our co-workers, customers and suppliers, while providing a return for our business. One important step is to set an example by taking the regional lead in having a practical paternity leave policy in place. Four weeks paid parental leave for fathers among staff! Gender equality makes complete economic sense.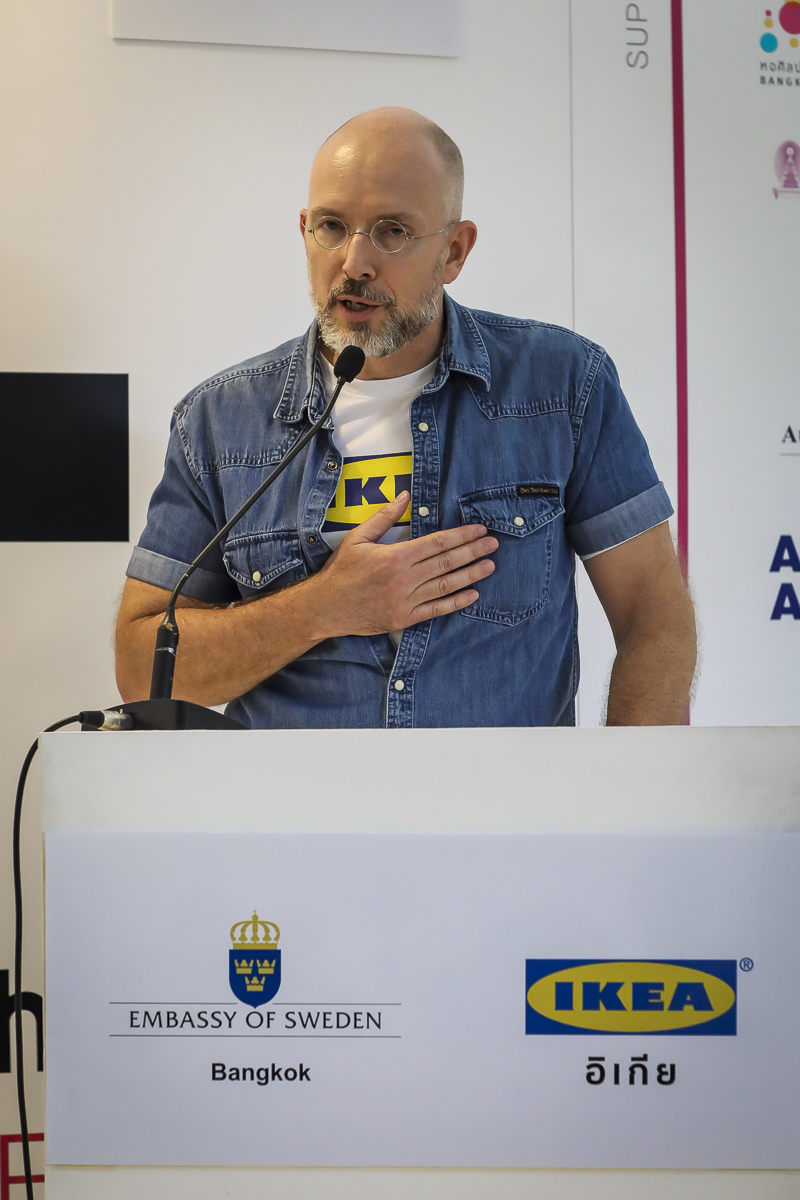 In Thailand, an expecting mother is protected under the Labour Protection Act of 1998. Women employees are entitled to the following:
90 days of maternity leave including any holidays in that period
Full pay: 45 days from the employer and 45 days from the Social Welfare Fund
With a doctor's certificate a temporary change of duties either before and/or after the child's birth is allowed
Protection from termination of employment due to pregnancy
However, many companies don't pay their share, so in reality mothers get 45 days pay by the government. I hope it will change soon and other companies will follow IKEA's path!
Some pics from the exhibition below. The exhibition ends the 15th of March. Please go and see it.
Bangkok Art & Culture Center
is closed on Mondays however.