Yesterday I was at the camera shop Fotofile to test the new EOS M camera system. I really like it. Will test a bit more soon hopefully. When I left the shop I came across a Cosplay event outside MBK in Bangkok.
Cosplay, short for "costume play", is a type of performance art in which participants wear costumes and accessories to represent a specific character or idea. Cosplayers often interact to create a subculture centered on role-play A broader use of the term "cosplay" applies to any costumed role-play in venues apart from the stage, regardless of the cultural context.
Favorite sources include manga and anime, comic books, video games and films.
A few pics from yesterday, more to come.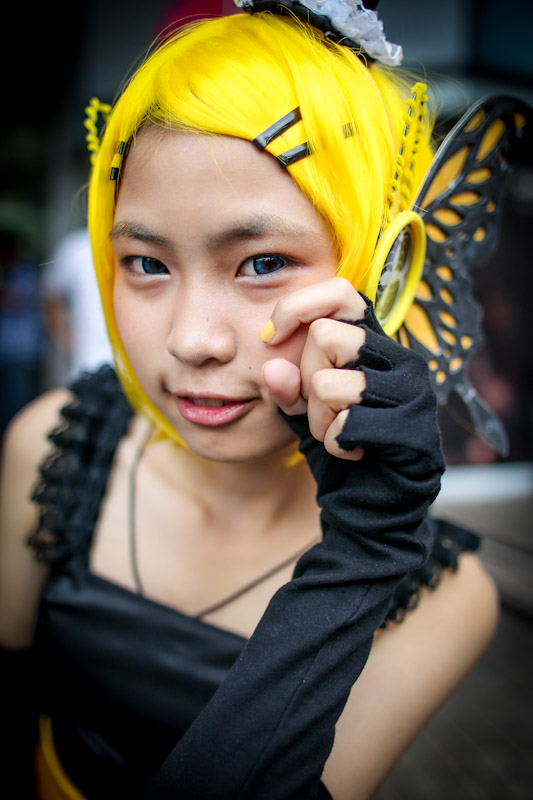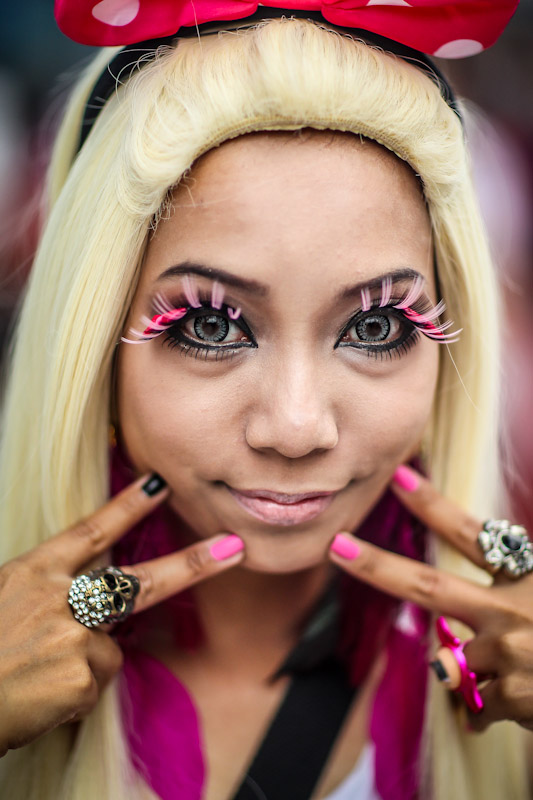 Bangkok – City of Life