This unexpected summer stay in Stockholm I have been a few times to Debaser Club at Slussen and also Medis. Debaser Club is the largest club scene for mainly pop and rock, with a combined capacity of 1,850 guests and concerts almost daily.
Since its opening in 2002 some 2,500 artists like Bob Dylan, The Strokes, The Soundtrack of our Lives, bob hund, Arcade Fire, Juliette & the Licks, Dizzee Rascal, Marit Bergman, Pete Doherty, Bright Eyes, Pipettes, The Ark, Peaches and Ryan Adams to name a few have performed there.
Summertime, the address Karl Johans Torg becomes a meeting point for all music fans who love to sit in the sun with a beer in hand and a piece of tasty food on the table, while one of the city's best dj's is in charge of the music. It's natural starting point before slipping into the "Debban" to check out the next "upcoming" bands.
Debaser is a must for any music lover. Check out their website here.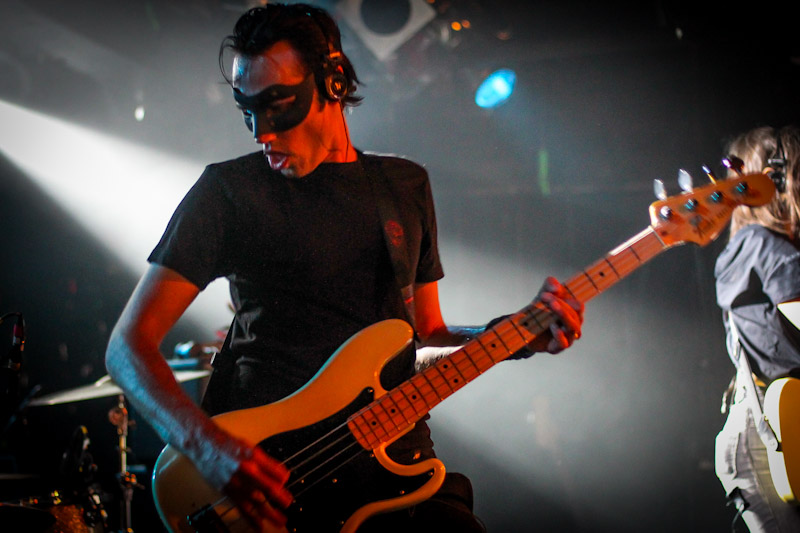 Bandet Soviac röjde runt häromkvällen.
Right now the Stockholm Street Festival is taking place at Kungsträdgården. A dozen great street performers entertain during three days. I saw Victor Rubilar, Charlie Caper, Tincan Company, Justin McGinely. They were all very good at their thing. I probably stop by agian over the weekend.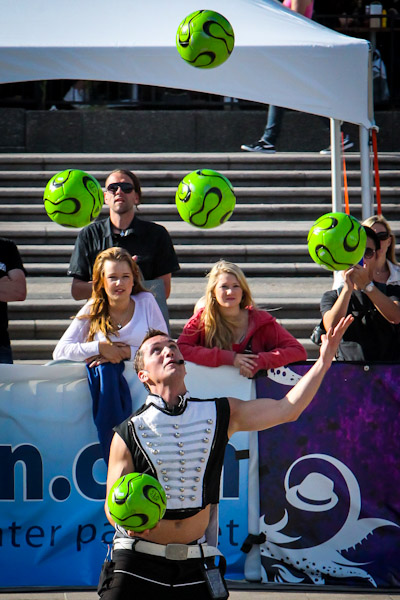 Swedish based Argentine Victor Rubilar with five footballs in the air. He has hold four world records with his talents.