TG 961 Stockholm – Bangkok I flew from Stockholm to Bangkok on TG 961. Since end of last year Thai Airways replaced the old 747-400 with a Boeing 777-300ER on that route. The new plane is fresh and has a nice lay out and good in-flight entertainment system. That is a god upgrade to the old plane. I pulled a few tricks and I got three seats for myself by the window so I could lay down, which was nice.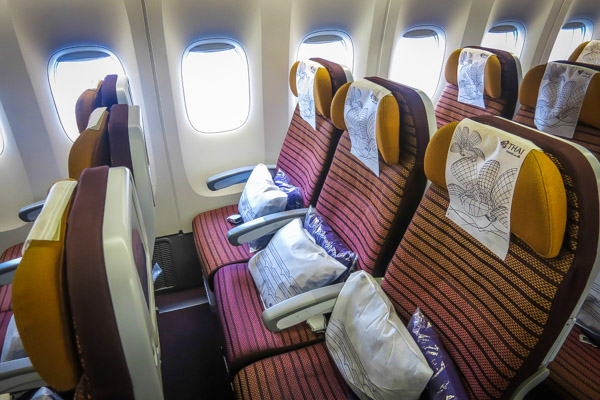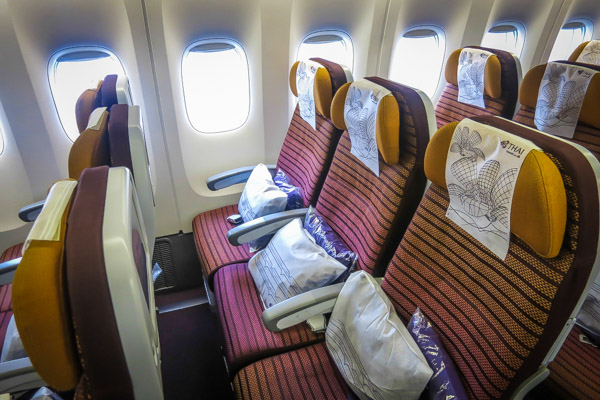 The seats are comfortable, the pitch seems similar, and the width also. However the tray seems lower so it was kind of relaxing on my legs, which I have not experienced before. It was fairly tight to work on the 13 inch Macbook, but I managed to get some stuff done. Another reason to get the Mac Air when available with 16 GB Ram. There are more than 100 movies, 50 TV shows, games and much more available on the nice and clear screen in front of you. And there is a USB port to load your own stuff up. The power outlet under the seat worked great.
From this month Thai Airways will introduce wifi on some planes, I wonder if it will be available of Stockholm route?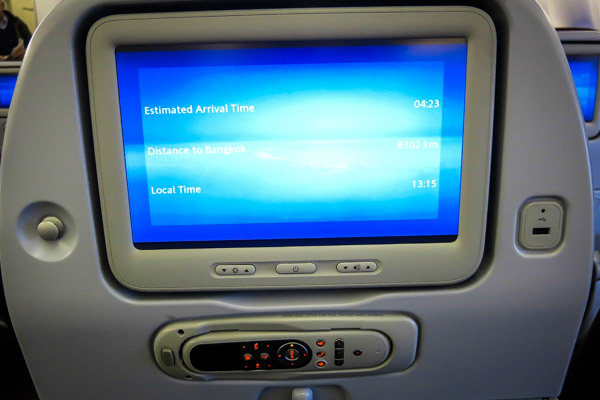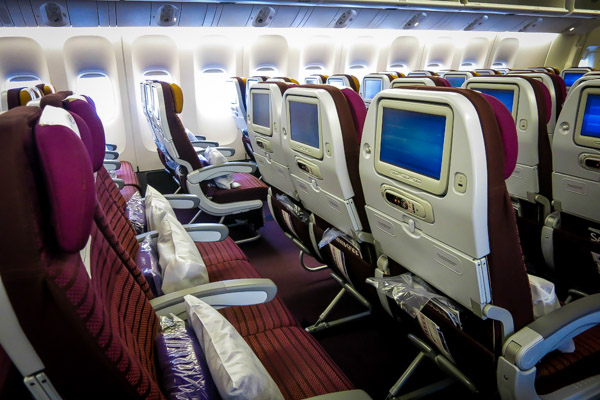 My special meal (vegetarian) came before the main service as always. But why are Thai Airways not doing like Cathay and some of the other great airlines serving a drink with that? I have to wait until main cart coming down the alley, which is sometimes 20 minutes after my meal is served. On Cathay they take the order for the drinks before the service for special request diners. Just a thought to make a good experience even better.
I booked the trip very late, but got great service from Nonki Travel in Malmö. I wanted to but premium economy seat, but they very fully booked. In the configuration there are only 16 seats in PE, so they go fast. Nonki was helpful with other requests and questions, and I will use them again for Thai trips. The Star Alliance gold card lounge in Stockholm is ok. It was renovated last year, and is fairly good and offers free wifi of course.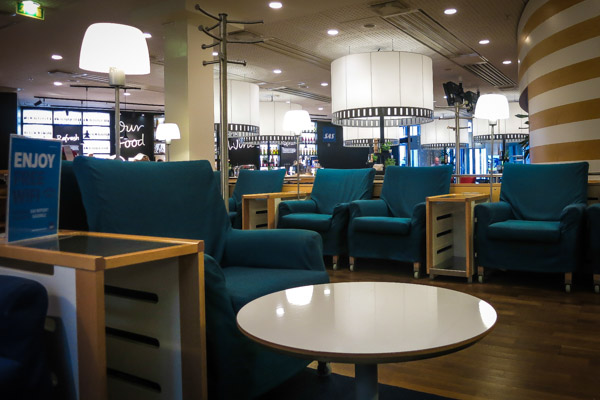 The flight only took nine hours and six minutes from take off to landing. That must be some kind of a record, at least for me. The flight is usually about 10-11 hours. All in all a good flight was and with normal tasting airline food. Service was good and friendly.